No one will ever accuse Ian Gillespie of running short of ideas.
The latest from the man who is building both Vancouver House (high-end, sold offshore, unusual building next to Granville Bridge) and, someday, a mix of social and market housing on the Stanley/New Fountain Gastown site — he has formed a non-profit that will be dedicated to building rental, tapping in to the country's big pension funds and getting some help from CMHC (unless what as yet).
Dave Ebner's story, with my assist, was in the Globe today.
Obviously, there's a lot of reaction to this, since Gillespie's company Westbank is currently best known in the city for building very expensive projects and marketing at least some of the units through the company's overseas offices.
Just one example of the skepticism around this here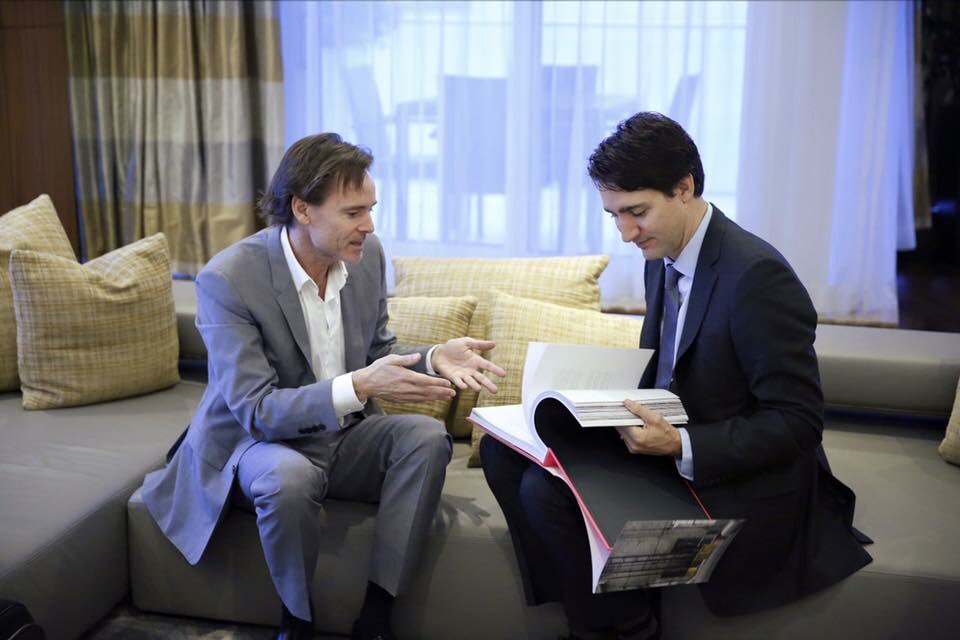 I should note that some have privately messaged me that Gillespie's pitch might not be the worst idea since, if the federal government is about to pour money into housing, those who have experience building thousands of units at a fairly rapid clip might be able to do the job more efficiently than non-profits, which are just learning the development game.
Here was one analysis of the Westbank idea:
there is some speculation they may want to vertically integrate the construction and maintenance/management of the units once built. If that's their route, they will be hiring people on the nonprofit side to start planning their submissions. There is likely an air that there will be a long surge of government investment into housing again, and existing non-profits are already overloaded. There is room to grow in this market, and it seems likely Westbank is wanting to get in on it. I expect some of their competitors may be planning similar moves.
I do wonder whether, given that there are finite housing dollars, some will worry that the more that goes to a P3-type operation, the less will be available for the longstanding non-profits. I await comments on that.
On a side note, the reason I started looking into this is I had heard that Gillespie was creating a non-profit for housing, but I had heard that it was mainly so that he could bid on a current call in Vancouver for proposals to build rental housing that will rent for less than market rates.
I see from the paperwork here below that the society was created last October. Conspiracy theorists may note that the lawyer involved, Neil Kornfeld, is the same person acting for Beedie Living on the 105 Keefer site. However, I believe that's just because he's seen as a go-to real-estate lawyer, rather than any real link.
NAME OF SOCIETY:

Incorporation Number: Business Number: Filed Date and Time:

REGISTERED OFFICE ADDRESS INFORMATION Delivery Address:

1100 – 505 BURRARD ST VANCOUVER BC V7X 1M5

DIRECTOR INFORMATION
Last Name, First Name Middle Name:

GILLESPIE, IAN

Delivery Address:

501 – 1067 CORDOVA ST W VANCOUVER BC V6C 1C7

Last Name, First Name Middle Name:

KORNFELD, NEIL

Delivery Address:

1100 – 505 BURRARD ST VANCOUVER BC V7X 1M5

Last Name, First Name Middle Name:

LEUNG, JUDY

Delivery Address:

501 – 1067 CORDOVA ST W VANCOUVER BC V6C 1C7

S0068201
78983 1914 BC0001
October 10, 2017 04:24 PM Pacific Time

Mailing Address:

1100 – 505 BURRARD ST VANCOUVER BC V7X 1M5